I haven't worn my wedding ring for a while. Mostly it was because it was really beat up and barely even round anymore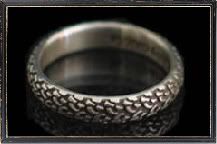 but also because it just looked cheap..because it was cheap, really cheap. At the time we bought it, I didn't care and I still really don't care, but my wife wanted me to have something on my finger to keep all those single ladies away. She found this dirt bike tire ring at Allyssa Jeweler's and gave it to me as a gift for Valentine's Day. It's stylized to represent a large variety of different treads that a dirt bike would have. It could easily pass as a mountain bike tire too..if you're into that kind of stuff. I actually think I would prefer a plain knobby tire design with slightly larger knobs as far as looks. I think it could look more like a dirt bike tire than it does, but if it was a gnarly as a real tire it could very easily chew up your finger. It's still something I might try though.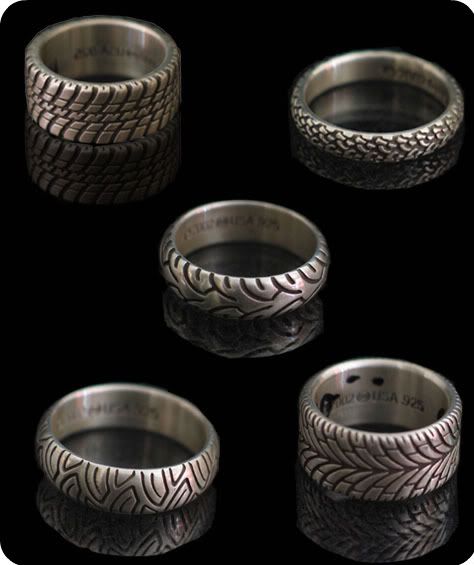 They have other styles of tires as well including street bike tires and street tires for a car/muscle car. Even if others don't immediately recognize what it is, it's at least a reminder to yourself of your passion. Those who are close to you will be able to pick up on it and know that you have pride in your passion as well. It's a subtle way to be able to keep it with you all the time without being to over the top, and of course, if you choose to wear it as a wedding band it will serve a dual purpose. Pretty cool, and it won't break the bank either! You'll still have cash left for some real tires for your ride.